Blink 182 Tsunami Auction -- 'Adam's Song' Lyrics!!!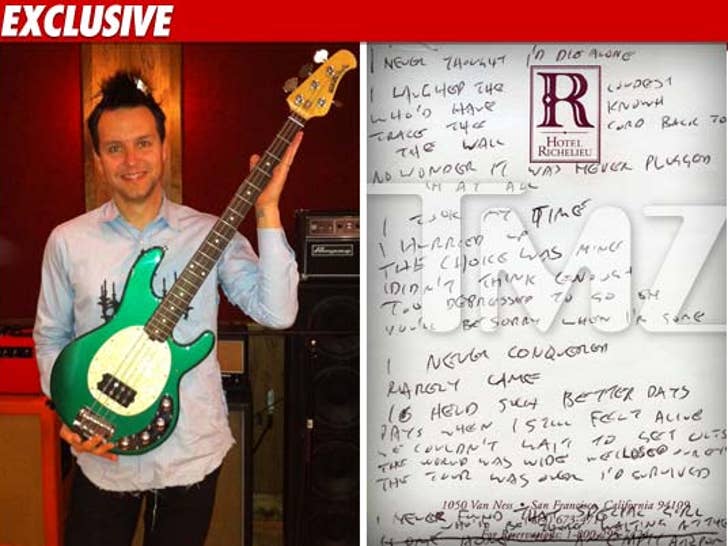 Blink 182's Mark Hoppus is auctioning off ANOTHER original handwritten lyric sheet to one of the band's biggest hits -- "Adam's Song" -- and once again, all of the profits will go to tsunami relief ... TMZ has learned.
Mark auctioned off the original lyric sheet for "Rock Show" last week and pulled in $18,000 for the piece of paper it was first written on -- but considering "Adam's Song" is one of Blink's biggest songs ever ... he could easily top that when his new auction launches on eBay later today.
As for other Blink items on the auction block -- Mark is donating the bass guitar he used to record most of "Enema of the State" ... as well as the flag used in the music video for "Feeling This."
Mark plans to update his Twitter and Facebook pages once the auction goes live later today -- and just like before, 100% of the proceeds will benefit the American Red Cross.