Chris Brown -- ABC Won't Press Charges
Chris Brown
ABC Won't Press Charges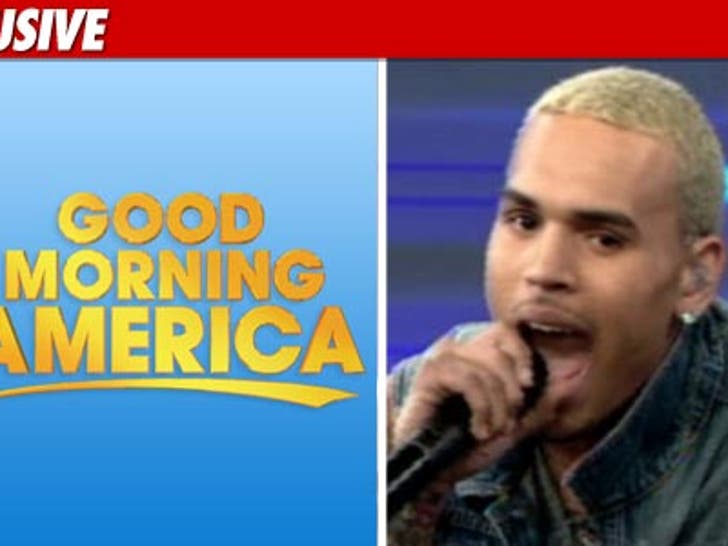 Chris Brown has dodged a bullet after his alleged window-smashing meltdown at "Good Morning America" Tuesday -- because network sources tell TMZ .... ABC has decided NOT to press charges.
Law enforcement sources tell TMZ ... the NYPD will not investigate the matter because there is no complaining victim.
That's especially good news for CB -- because he's currently on probation for beating up Rihanna ...
and could have faced prison time if the judge violated his probation on grounds he committed vandalism.
We're told the judge will not violate Chris' probation unless New York prosecutes him ... and that's not going to happen.
No word if Chris will pay for the broken window.