TMZ Live -- Why Lindsay Won't Cop a Plea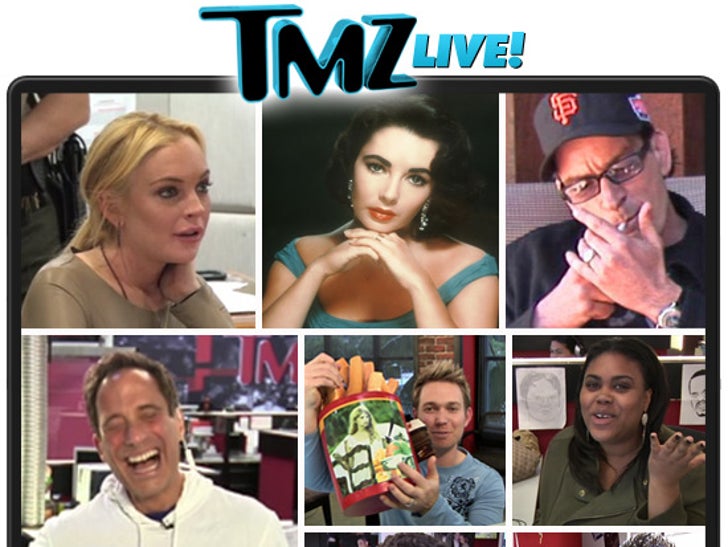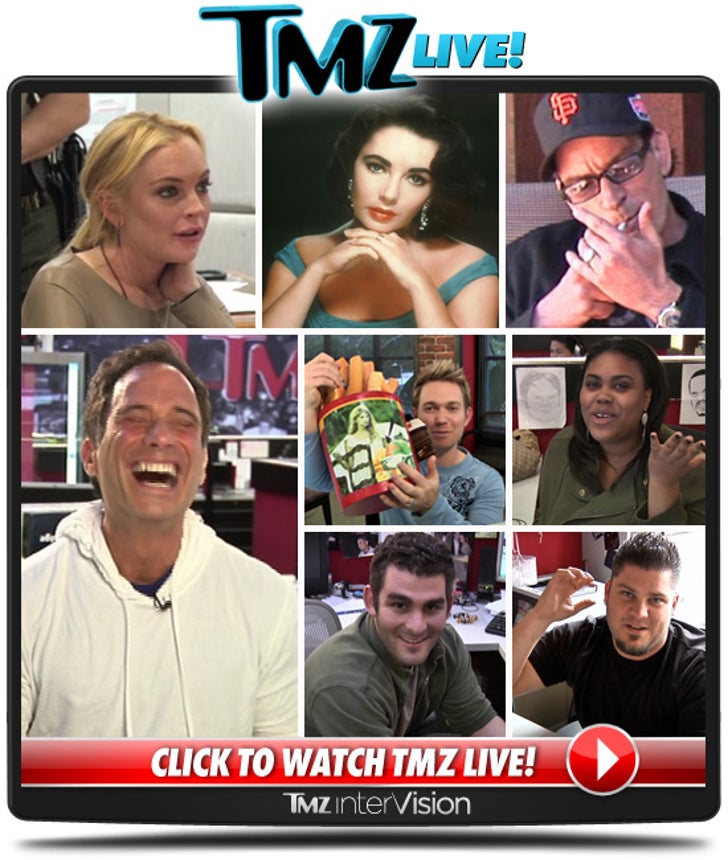 (0:00) Is Lindsay's decision to go to trial in her grand theft case a stupid move?
(5:00) Elizabeth Taylor died -- Harvey talks about the incredible work she did for AIDS awareness.
(6:00) Who has the best shot at an Oscar -- Lohan or Sheen? Mike takes this one.
(9:00) Will Warner Bros. ask Charlie Sheen to come back to "Two and a Half Men"? Hell no.
(12:00) Skype question from England -- would Chris Brown and LiLo act the way they do if they weren't famous?
(14:00) Twitter time! Questions about Harvey's career choices, Chris Brown's probation, the confusing aspects of LiLo's case, and why our staff is so mean to Harvey.
(19:00) Evan, Harvey and Max argue about the efficiency of call centers.
(21:00) If our staff HAD TO, we'd eat Harvey first ... Nina explains.
(27:00) Why is there a huge thing of french fries behind Harvey? They're Dax's ... and he bought them from a Kirstie Alley yard sale.
(30:00) If Chris Brown freaked out on TMZ Live ... would we press charges?
(35:00) Harvey disses the a-holes threatening to picket Liz Taylor's funeral.