Danny McBride -- Police Incident In Georgia
Danny McBride
Police Incident In Georgia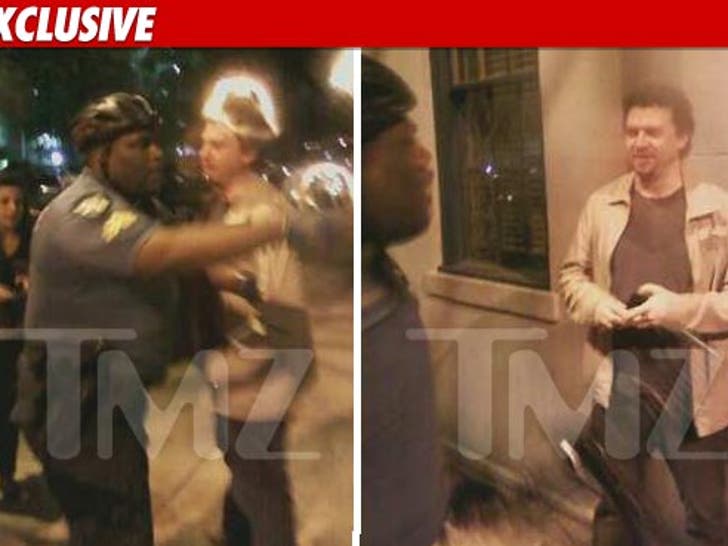 Danny McBride went bar hopping in Georgia last night ... and wound up at a local police station ... but TMZ has learned the "Eastbound and Down" star was ONLY guilty ... of being awesome.
McBride was partying at some bars near the University of Georgia in Athens ... and tried to walk back to his hotel around 1:30 AM ... when a crowd of college kids recognized Danny and began following him down the street asking for photos and autographs.
Danny's rep tells us ... a bike cop saw the crowd of people and became concerned about a possible mob situation. The officer then peddled over to Danny ... and after a brief conversation, the actor agreed to go with the cop to a nearby police station.
Law enforcement sources tell us ... Danny told officers he was merely trying to get back to his hotel when he was swarmed by the locals. Cops eventually let him go ... and even called a cab for the actor.