Vince Neil -- I Didn't Touch My Ex!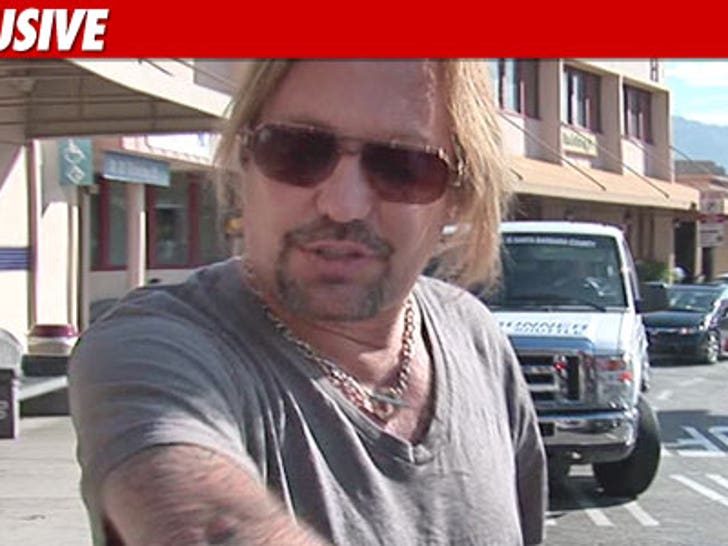 Sources close to Vince Neil tell TMZ the singer is quite adamant ... he didn't lay his hands on anyone during an alleged confrontation with his ex-girlfriend.
As TMZ first reported, Neil's ex-girlfriend filed a battery report with Las Vegas PD after she claimed Neil got physical with her and a friend.
But sources close to Neil paint a slightly different picture. We're told Neil is telling friends he was at the Las Vegas Hilton, but that's where his restaurant, Tres Rios Cantina, is located.
According to our source, Neil is telling people he bumped into his ex and did exchange words with her -- but he maintains he never touched her. In fact, our source says Neil claims it was her who got physical with him in the hotel lobby ... and he's now considering pressing charges of his own.
We're told Neil in confident the whole thing will be resolved shortly.