Vince Neil Pleads Guilty to DUI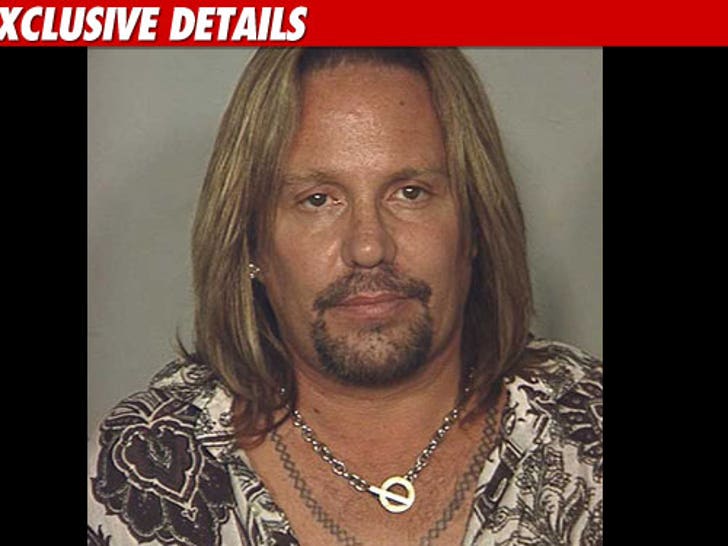 Mötley Crüe front man Vince Neil just pled guilty to DUI in Las Vegas ... and will spend two weeks behind bars ... TMZ has learned.
Neil was busted back in June -- and cops say his blood alcohol level was nearly three times the legal limit.
As we previously reported, Neil had worked out a plea deal with the Clark County District Attorney which includes spending 15 days in the slammer followed by 15 days under house arrest.
Neil is expected to surrender on Feb. 15.