'Make-A-Wish' Kid -- Focused On The Dolphins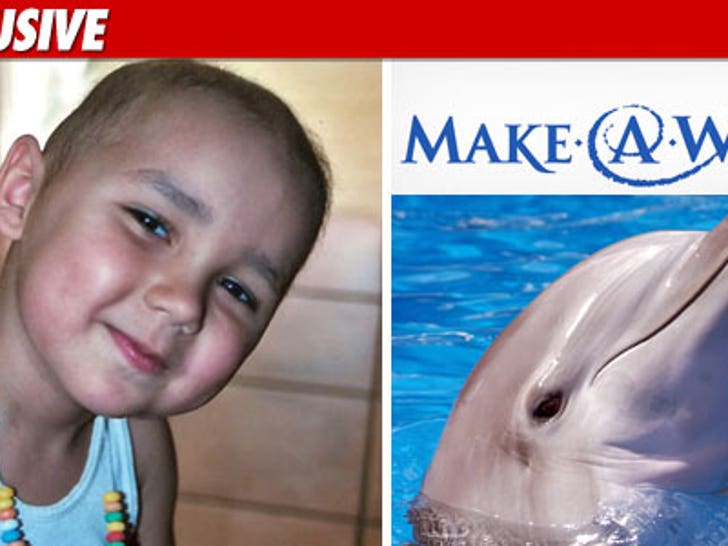 The Make-A-Wish kid snubbed by celeb chef Ina Garten has MOVED ON -- in fact, we're told, Enzo is so excited about his back-up wish to swim with dolphins ... he sleeps in his bathing suit.
A family member tells TMZ, 6-year-old Enzo -- who suffers from leukemia -- has conquered his initial disappointment and is now focusing on his upcoming swim sesh with real-life dolphins.
We're told Enzo not only sleeps in his bathing suit -- but when he's awake, he spends a huge chunk of his free time learning to swim ... all to make his new wish a reality.
TMZ previously reported, Ina has officially REVERSED her refusal to see the kid ... after twice denying his request for a meet-up -- claiming she plans to call him today.
As of the time this story was published, Enzo's family had not heard anything from Ina.