Butler's Bulldog Spa Date -- Ruff Life!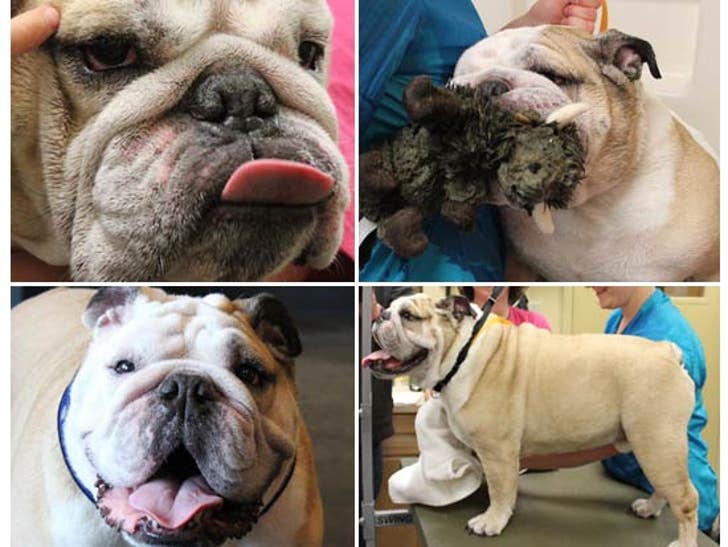 The Mascot for the "Final Four's" Butler University is living like a star! The bulldog named Blue 2 was treated to a puppy pampering at Good Dog Hotel & Spa in Indianapolis, IN earlier today.
While chewing on a toy version of VCU's mascot the ram -- the 7-year-old English Bulldog enjoyed a soothing shampoo, nail trim and was even surprised with two younger and skinnier female bulldogs named Zadey and Zola.
As we first reported Blue 2 has been top dog around town and has even been given his own seat on a chartered flight, a four star hotel room and his own security team in Houston, TX.