'Final Four' Bulldog Mascot -- Flying Like a BOSS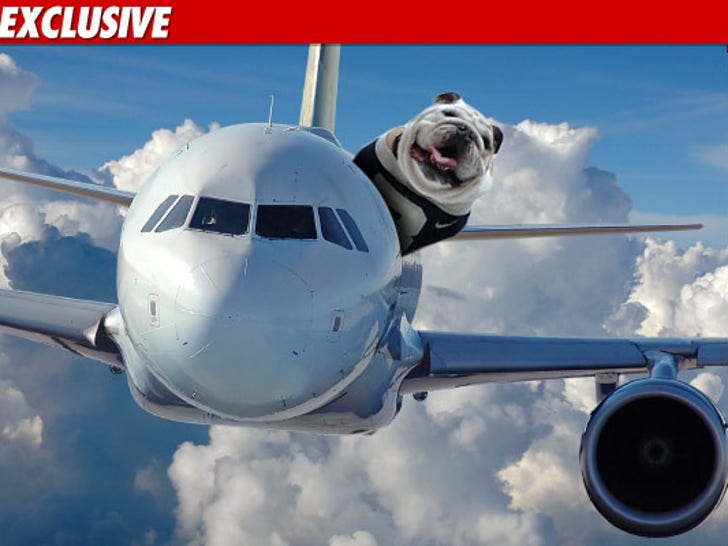 The mascot for the Butler Bulldogs is getting the royal treatment -- in fact, the 7-year-old dog named Blue 2 not only has his own seat on a CHARTERED PLANE to the Final Four ... he's staying at a 4-star hotel.
Blue 2's handler Michael Kaltenmark tells TMZ, the 63-pound English bulldog is leaving for Houston on Friday ... aboard a special chartered Southwest flight for Butler fans -- and get this ... Blue 2's got his OWN SEAT.
We're told it's Blue 2's second trip to the Final Four -- but it's the first time he'll be shacking up with the elite when he gets there ... at Houston's 4-star Intercontinental hotel.
In fact, Blue 2's so popular -- he'll be getting his own security detail once he lands.
But Blue's got a LOT to do before he takes off -- we're told Blue 2's got an appointment with a dog spa in Indianapolis later today ... where he'll get his hair washed and dried, his nails done ... and then finish things off with a little doggie cologne. Yes, it exists.