Admiral Ackbar Ignites Backlash at Ole Miss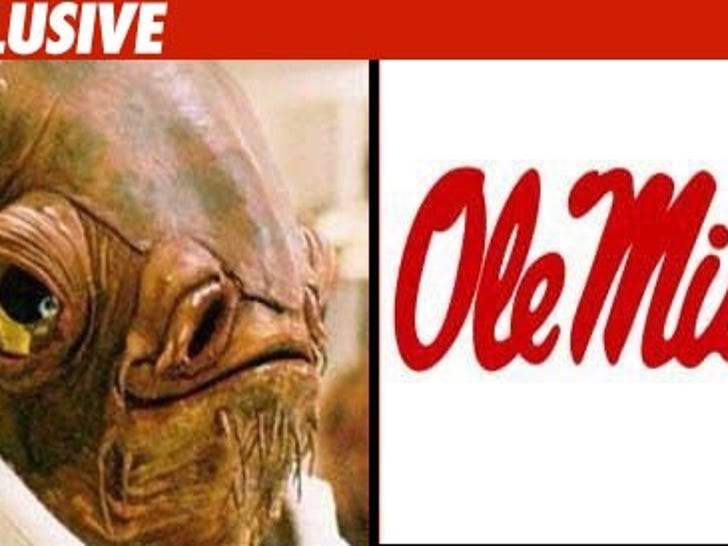 Admiral Ackbar is causing a serious disturbance in the force at Ole Miss -- where several Rebel fans are threatening to abandon the school if the alien leader becomes the new mascot.
The masterminds behind the Admiral Ackbar mascot campaign tell TMZ they've been contacted by angry students, threatening to transfer if the legendary rebel shot caller is voted to become the new face of Ole Miss.
The group has even received complaints from the parents of current students and prospective students -- with some even threatening to "never send their kids to Ole Miss" if the Admiral wins out.
As we previously reported, the school recently voted to bring in a new mascot to replace the old, controversial rebel mascot ... and Ackbar has emerged as an early favorite.
Still no word on when an official decision will be made.