'Make-A-Wish' Kid to Barefoot C: Don't Call Us ...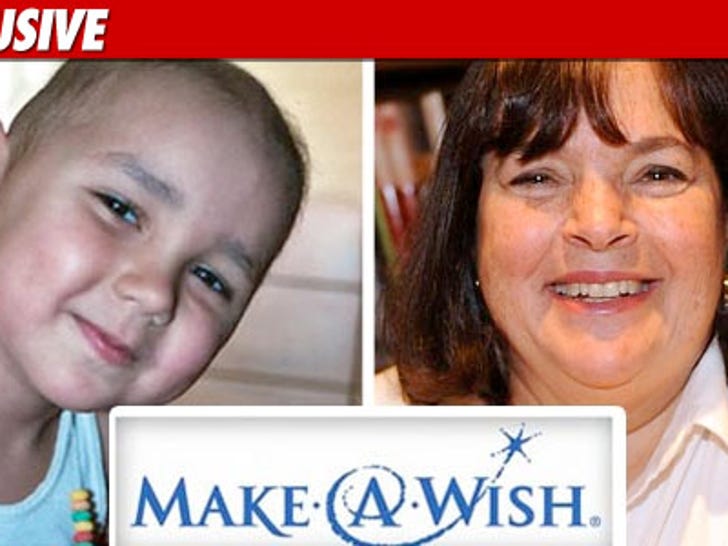 Barefoot Contessa Ina Garten just learned a hard lesson ... late is not always better than never ... because she just got blown off by the family of a "Make-a-Wish" boy.
You'll recall ... Enzo -- a 6-year-old with cancer -- wanted to cook a meal with Ina, but she couldn't find the time.
After TMZ broke the story, Ina took lots of heat. So Monday night she called Enzo's family and offered for them to come to the Food Network for a cookout.
Enzo's dad Adrian tells us ... the ship has sailed: "I don't want to put my son through all these emotions. We're better off just leaving everything the way it is."
As TMZ previously reported -- Enzo's new wish to swim with dolphins is already in the works, and Adrian tells us it will be fulfilled in August.