Cubs Fans -- Reversing the 66-Year-Old Goat Curse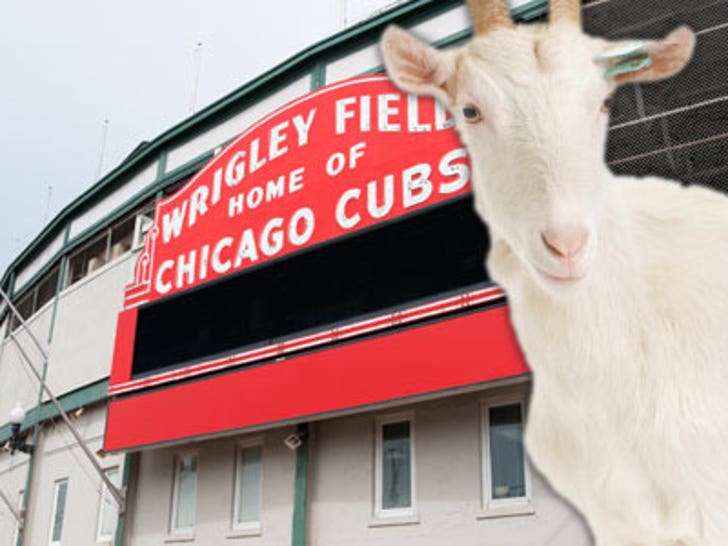 Chicago Cubs fans have finally hatched a plan to reverse a 66-year-old curse ... which they claim has kept them out of the World Series since 1945 -- and to do it ... they're donating goats to families in need.
Legend has it ... the curse originated at the Cubs' 1945 World Series game against the Detroit Tigers -- when a stinky goat in the bleachers created an uproar among Cubs fans.
The owner was asked to take his four-legged friend and go ... but before leaving, the man proclaimed, "Them Cubs, they aren't gonna win no more!" ... and they haven't ever since.
As it happens, the only way to break the curse is for the Cubs organization to show "a sincere fondness for goats" -- which is why fans have chosen to work through World Vision ... a non-profit
that specializes in donating goats to families in places like Uganda ... for milk, cheese, and yogurt.
For the record, there have been multiple other attempts to break the curse -- but clearly, none have been successful.