Cops: Dominique Wilkins Attacked after NBA Game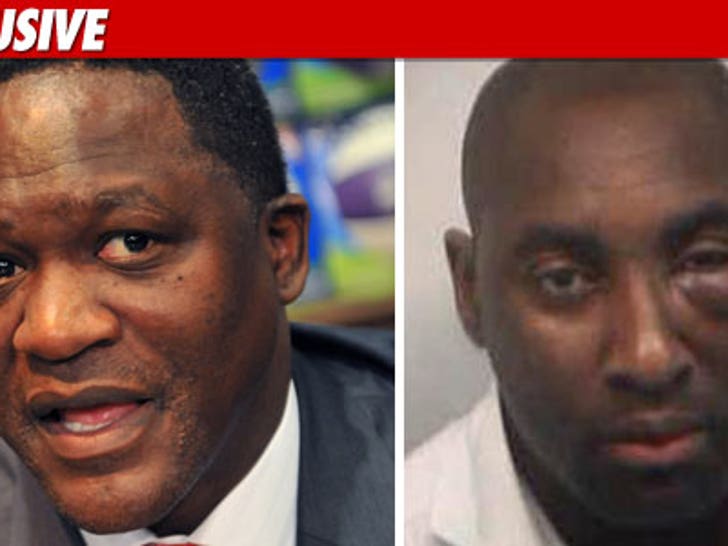 NBA legend Dominique Wilkins was allegedly attacked last night after an NBA game -- but judging by the other guy's swollen-eyed mug shot ... it wasn't a good idea to mess with a 6'8" former pro athlete.
Cops in Atlanta tell TMZ ... Wilkins was conducting a live broadcast after the Atlanta Hawks game last night at Philips Arena, when 36-year-old Rashan Michel began "cursing at him."
Cops say Michel was confronting Wilkins about a $13,000 debt the former NBAer allegedly owed him for dress suits.
Cops say Michel followed Wilkins across the basketball court and allegedly started swinging ... hitting a security guard in the face and Wilkins in the chest.
Michel was eventually subdued, arrested, and booked for one count of simple battery.
Wilkins -- who did not report any injuries after the fight -- played for the Hawks from 1982-1994 and currently serves as the team's vice president. The incident was first published by the Atlanta Journal Constitution.