[VIDEO] The Dominique Wilkins Attack Video
Dominique Wilkins'
GNARLY Brawl --
THE VIDEO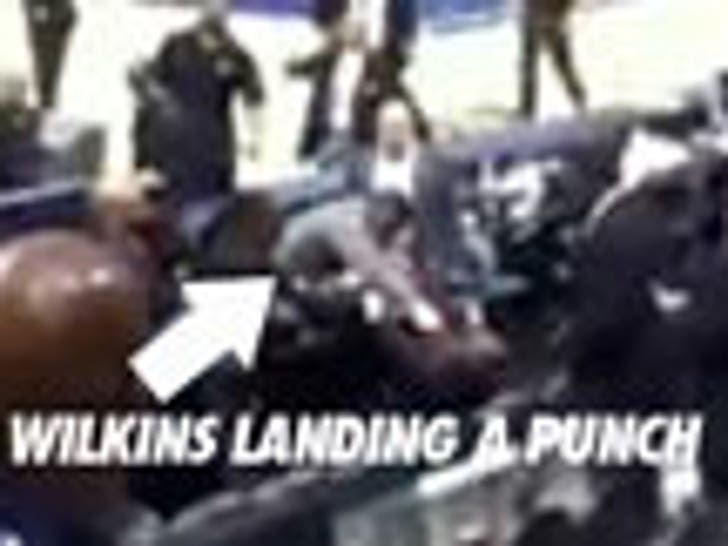 Dominique Wilkins landed a SOLID punch to the face of his alleged attacker last night in Atlanta -- and TMZ has obtained video of the very moment the NBA legend delivered the knuckle sandwich.
The video -- which was shot after the Atlanta Hawks game at Philips Arena -- starts midway through the brawl between Wilkins and Rashan Michel. You can clearly see Wilkins land a NASTY straight right punch to Michel's face before he's pulled away from the fray.
But ... 'Nique wasn't ready for it to be over -- because that's when he rips off his tie ... then his jacket ... and gets ready for round two.
By that time it's all over ... but you!
Michel was arrested for simple battery after the brawl -- but, as we first reported, he claims he never touched 'Nique ... and he plans on suing.