Vida Guerra -- The BRAWL that Spawned a Lawsuit
Vida Guerra
The BRAWL that Spawned a Lawsuit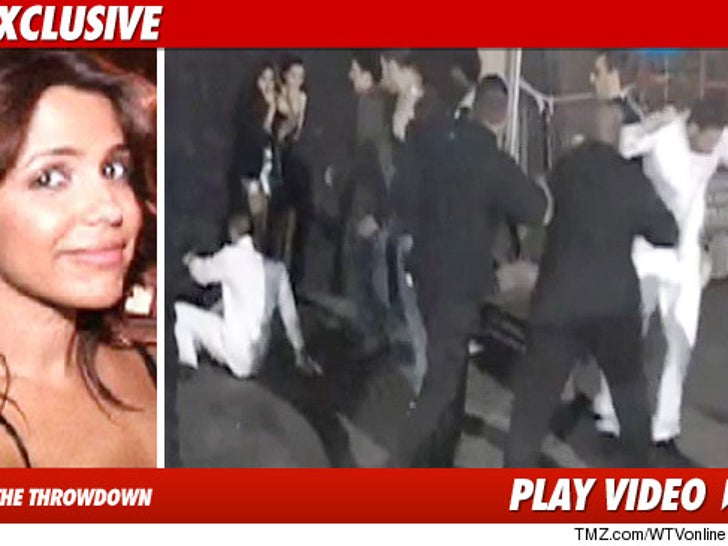 Model Vida Guerra is being sued over a savage fight that occurred outside of a Hollywood nightclub last year -- and now TMZ has footage of the melee.
We broke the story -- three guys filed a lawsuit against Vida after they got their asses kicked last March outside of Vanguard nightclub ... while she was inside celebrating her birthday.
In the video -- you can see the three guys (in white) taking a pounding from the boys in black.
The guys' lawyer, Fred Hanassab, tells TMZ Vida was included in the lawsuit because her bodyguard was allegedly one of the attackers. Fred claims the fight started when a security guard made an obscene comment to one of his client's girlfriends.
We're told the three amigos suffered severe injuries -- including blurred vision, hearing loss, headaches, a shoulder fracture, scrapes, bruises, and sprains.