Kurt Cobain Shrine -- Set in Stone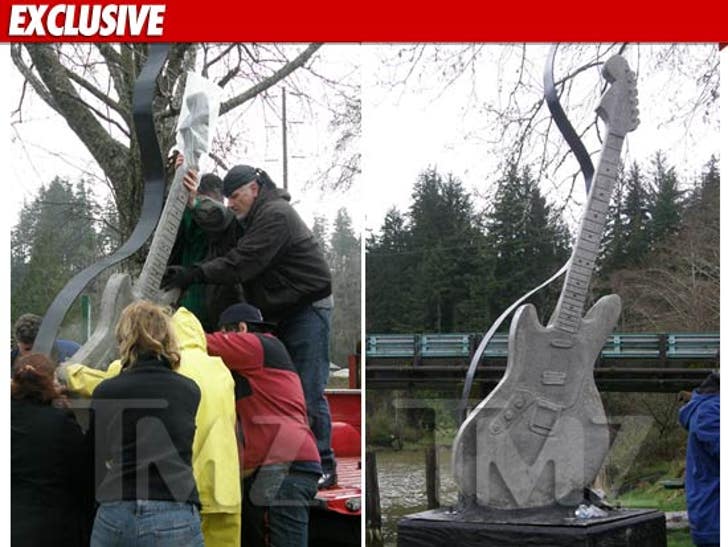 Nirvana front man Kurt Cobain has yet another way to be immortalized -- TMZ has learned, a 13-foot statue of a guitar was erected today ... in honor of the 17th anniversary of his death.
The statue will be unveiled this afternoon in Cobain's hometown of Aberdeen, WA. We're told his grandfather is expected to attend, as well as former band members from Nirvana.
TMZ spoke with the statue's artist -- Lora Malakoff -- who tells us, the guitar will rest near the infamous Young Street Bridge, which the musician often sought refuge under to write lyrics.
A moment of silence please.