Courtney Love's Daughter -- Free At Last!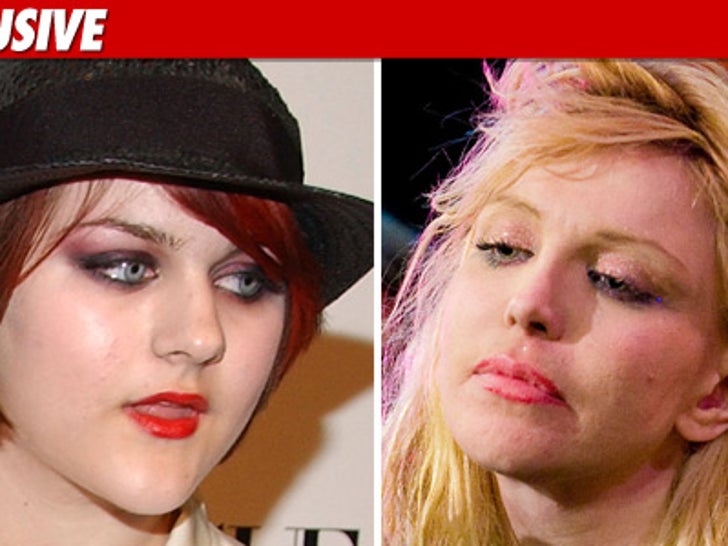 TMZ has learned ... Frances Bean Cobain is officially and legally a free woman.
The guardianship she was under automatically ended by law Wednesday, on Frances Bean's 18th birthday. Prior to that -- and over the strong objection of her mom, Courtney Love -- Frances Bean was under the guardianship of her paternal grandmother.
Courtney has been tweeting like crazy, trying to get Frances Bean back in her life, but some of the tweets have been curious ... for example, "You've done a damned good job frances of destroying anything i could build that is positive, and i want to know why now that your of age."
Sounds like a real bonding moment.