TMZ Live -- Jwoww as Victoria Gotti?!?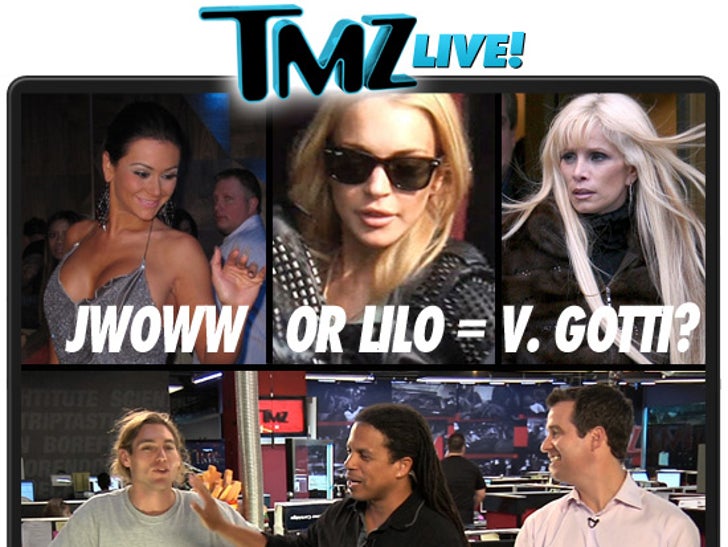 (0:00) Depressing banter to start the show.
(1:00) Charles and Jason work out a confusing question.
(3:22) "Skins" sponsors are dropping off like they did for "Jersey Shore".
(3:00) Jason defends our court system ... and is rewarded with a slow clap.
(4:30) A smart viewer sheds light on the Richard Hatch case.
(7:00) If the valet sues LeBron James mom over the alleged attack ... he probably won't make much money if he wins.
(10:00) The Red Sox are sucking so far this season ... which makes Charles happy.
(11:00) Jason begrudgingly says he loved the TMZ Bus Tour ... which is gonna be AWESOME, by the way.
(17:00) Emmet gets more crap for no reason.
(19:00) The best day of our lives?
(23:10) Do we take each other out of context on the TV show? Max gets fired up about this one.
(26:30) Will Max live through the season? Of course, because he's "invincible."
(27:30) Everyone is sick at the office ... so Mike dances around and sits in peoples desks.