Scott Hall -- Furious Over Wrestling Video Promo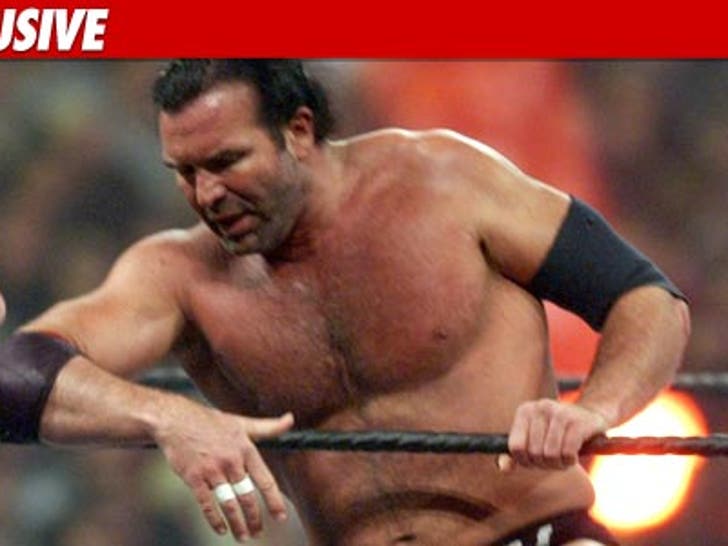 Wrestling legend Scott Hall is furious the video of him appearing to have a seizure during a wrestling event this weekend is being used the by the wrestling organization to promote the event on pay-per-view.
As TMZ previously reported, Hall was hospitalized after an appearance in Massachusetts on Friday night. Hall is being treated for cardiac issues and possible complications from the 10 different prescriptions he is taking.
Hall's rep, Geena Jinev Anac, tells TMZ she's upset over a video of Hall (see below) struggling to get into the ring, followed by a promo to purchase the full event online.
She tells us, "We find the footage to be very distasteful and not suitable for a pay-per-view audience and it's sad that the promoter has decided to air the uncut footage from the pay-per-view."
The PPV is supposed to air tonight at 8:00 PM.