Brett Favre Accuser -- 'I'm Not a Gold-Digger'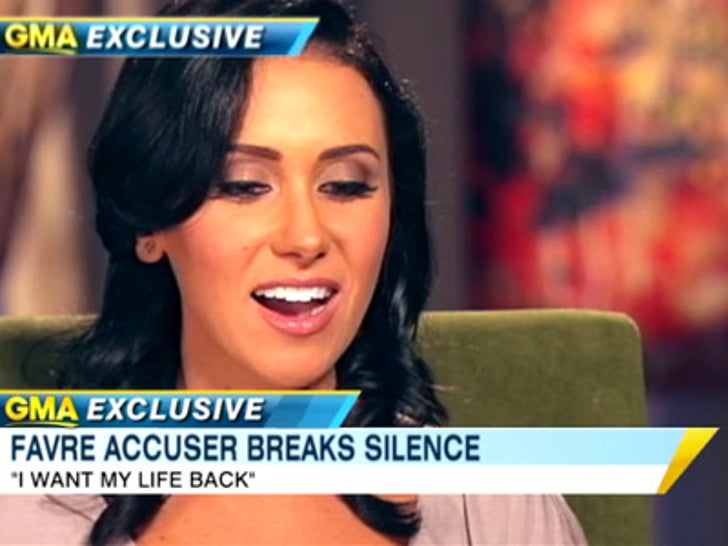 Jenn Sterger, the woman who accused NFL legend Brett Favre of sending her lewd text messages, claims she hasn't made a single cent off the entire ordeal.
As part of an interview that airs on ABC over the next few days, Sterger told George Stephanopoulos, "I haven't made a dime off anything in this whole situation. Not from the pictures. Not from Favre. I never wanted to sue anyone. That was never an intention of mine ... I'm not a gold-digger."
Thus far, the only lawsuit Sterger has filed is against her former manager to try and get back "materials" related to the Favre saga.