Gay Rights Group SLAMS Kobe -- 'What A Disgrace'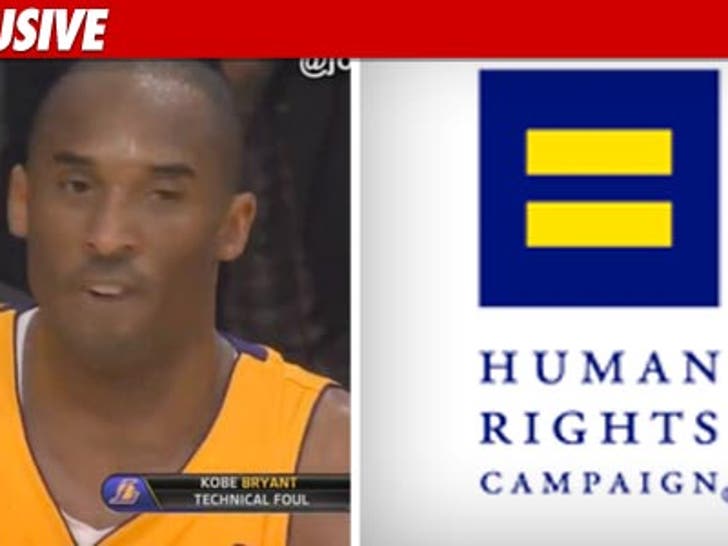 Kobe Bryant's homophobic outburst "perpetuates a culture of discrimination and hate" ... so says a gay rights group which has deemed last night's incident as "horribly offensive."
TMZ spoke with the Human Rights Campaign -- who told us, "What a disgrace for Kobe Bryant to use such horribly offensive and distasteful language, especially when millions of people are watching."
The group adds, "Hopefully Mr. Bryant will recognize that as a person with such fame and influence, the use of such language not only offends millions of LGBT [lesbian, gay, bisexual, transgender] people around the world, but also perpetuates a culture of discrimination and hate that all of us, most notably Mr. Bryant, should be working to eradicate."
As we previously reported, Kobe appeared to have mouthed the words "f**king f**got" towards an NBA ref last night after he was hit with a technical foul.