Stallone Attacks Auction -- 'Rocky' Gloves Are FAKE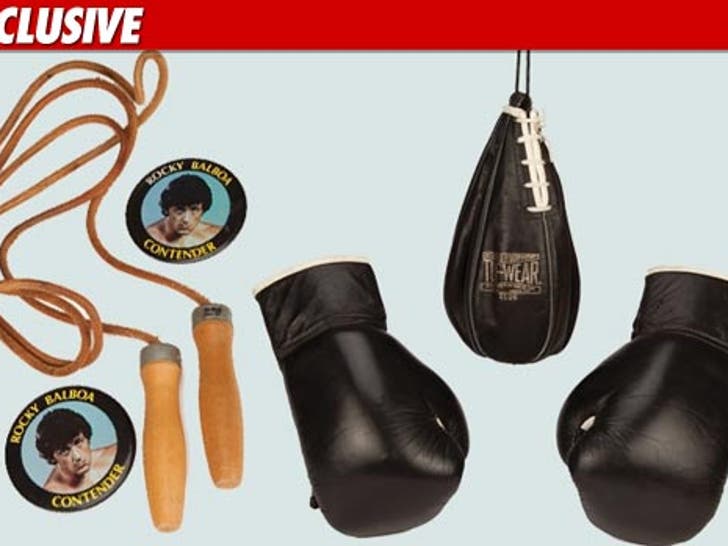 A pair of boxing gloves said to be worn by Sylvester Stallone in the original "Rocky" movie have just been pulled from a high profile Hollywood auction -- all because Sly himself is calling BS on the authenticity of the items.
The gloves were set to hit the auction block next month during an event organized by Profiles In History -- a pretty well-known memorabilia dealer.
But once Stallone got wind of the event -- his lawyer, legal pit bull Marty Singer, fired off a cease and desist letter to PIH stating, "Be advised that these items are not 'Sylvester Stallone's boxing gloves from the first Rocky' and they are not authentic."

Stallone threatened to sue if the items weren't 86'd from the auction ASAP.
PIH obliged -- and says it is "withdrawing the items pending further research." Though a rep tells us the company is VERY confident the gloves are legit.