Lindsay Lohan -- Attempted Retail Robbery Victim!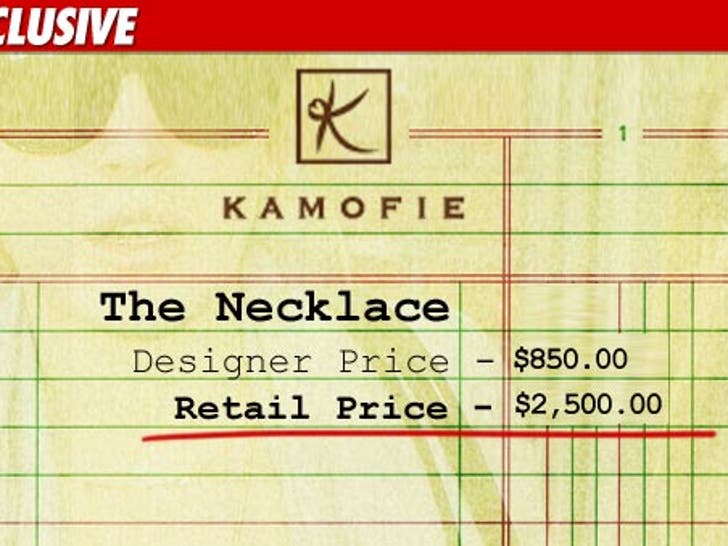 Lindsay Lohan faces grand theft felony charges for a necklace that we found out was marked up 300%!!!
TMZ has learned the necklace designer sold Kamofie & Co. the piece for $850 -- that price tag does not qualify for felony grand theft, which requires a value of $950 or more.
Kamofie was trying to sell the necklace to Lindsay for $2,500 bucks.
As we first reported, we're told Lindsay's lawyer, Shawn Holley, will argue the D.A. should only be allowed to charge her client with a misdemeanor because of the value of the necklace.
But even if Holley loses that argument, Kamofie's owner -- who we're told will be testifying at Lindsay's preliminary hearing -- is going to have a PR problem for the mark-up and for selling the surveillance video and shopping a book deal.