Lakers, NBA to Work with GLAAD After Kobe F-Bomb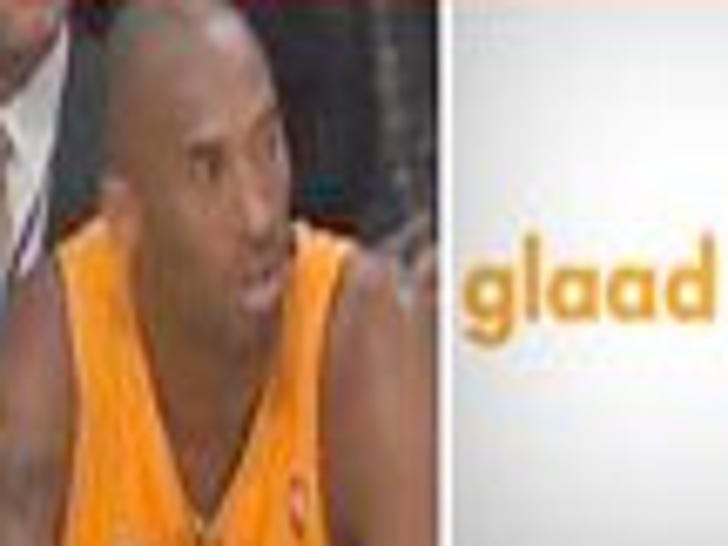 Reps from the Lakers organization and NBA execs have agreed to meet with GLAAD in light of the recent Kobe Bryant incident -- to discuss how the league should handle homophobic incidents.
Lakers spokesman John Black tells TMZ ... besides agreeing to an official meeting with all three groups, the team has already been in contact with the Gay and Lesbian Alliance Against Defamation and the Lakers "appreciate the input we've received."
Black also insists Kobe's outburst is "not representative of what the Lakers stand for" ... but the team looks forward to working with GLAAD "on ways to help educate ourselves and our fans, and to help keep language like this out of our game."
GLAAD President Jarrett Barrios says the organization will continue to push for "zero tolerance policies for anti-gay slurs."
Kobe apologized earlier this week, saying, "The words expressed do NOT reflect my feelings towards the gay and lesbian communities and were NOT meant to offend anyone."