Nic Cage -- Targeted By IRS Over Extravagant Gifts
Nic Cage
Targeted By IRS
Over Extravagant Gifts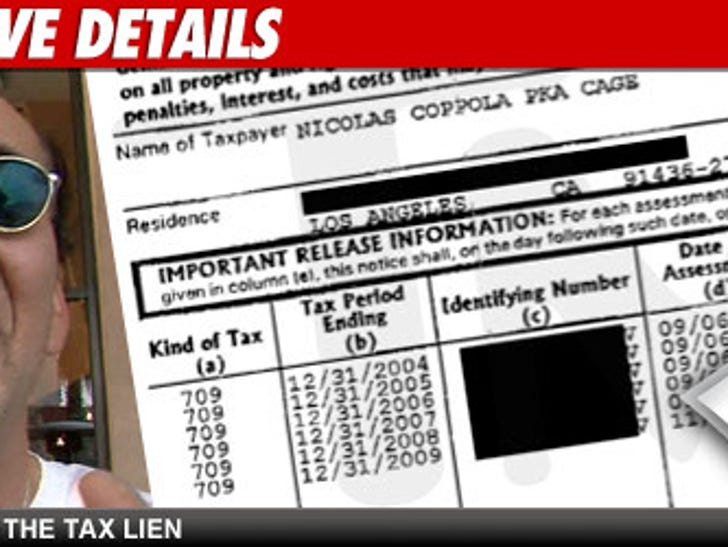 Nic Cage might be the GREATEST GIFT GIVER of all time -- because according to the IRS, the actor gifted roughly $1.8 mil to people between 2004 and 2009 ... problem is, he forgot to pay the taxes.
TMZ obtained a federal tax lien filed against Cage in L.A. County -- which shows the actor is on the hook for $624,934.64 in unpaid gift taxes.
FYI -- federal tax laws require the gift giver to pay a 35% tax on all large gifts.
Here's a year-by-year breakdown on how much money Cage allegedly owes based on the gifts he gave ... notice how the size of the gifts diminished as his financial woes grew.
2004 -- $135,500.90
2005 -- $113,648.10
2006 -- $163,059.93
2007 -- $164,336.98
2008 -- $40,429.45
2009 -- $8,959.28
As TMZ has previously reported, Cage blamed his former business manager for making risky and reckless investments with his fortune ... resulting in "catastrophic losses."