TMZ Live: The Head Shave Bet -- It's Shear Reality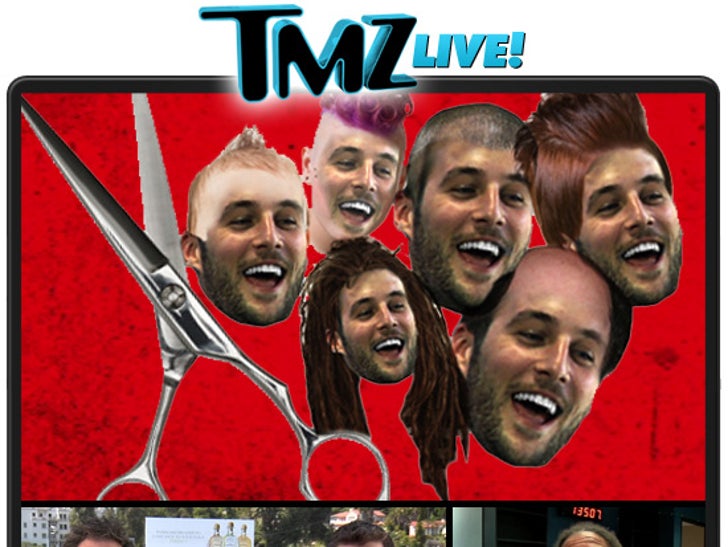 (1:00) And we're off -- is it possible Lindsay's charge will be downgraded to a misdemeanor?
(3:00) The haircut bet! Since the
Yankees
beat the
Orioles
last night,
Tyler
has to shave his head.
Charles
is beyond happy he won't lose a lock from his dreds.
(5:40) We'll shave Tyler's head on Monday's TMZ Live! Give us your suggestions for his new 'do -- just follow Harvey on Twitter --
@harveylevintmz
-- and then tweet us your ideas. Include
#tmz
and
#prettyboysgonebald
in the tweets so we can easily locate them!!!
(7:00) We read some of your haircut ideas from
Twitter
-- and show some Photoshop magic.
(10:00) Should
Brooke Mueller
be put under a conservatorship?
(12:00)
Dax
's Twitter secrets.
(13:30) Harvey and
Jason
break down the
Kobe Bryant
incident.
(17:20) The
TMZ Bus Tour
-- it will be ever-evolving!
(21:00) Twitter questions! Is it good or bad if jurors are TMZ fans? Where do ducks in Central Park go during the winter?
(25:05) Breaking news --
Brooke Mueller
is due for a drug test today.