Dykstra Runs Play to Get Sheen Back on 'Men'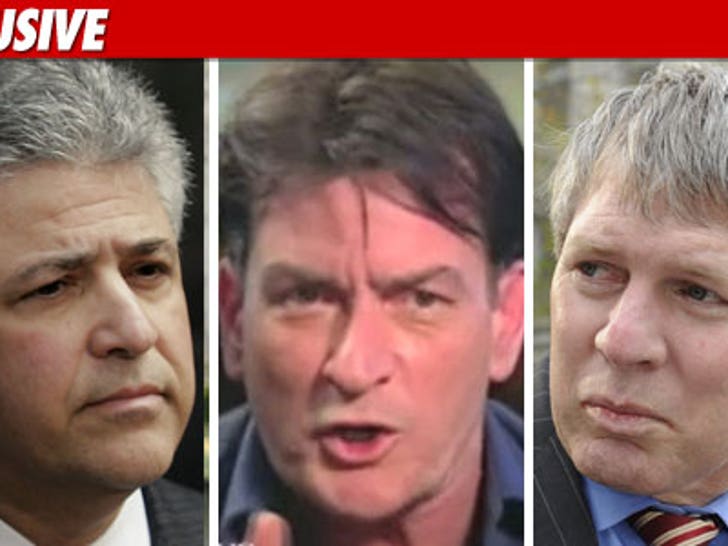 Lenny Dykstra -- who was just arrested for grand theft auto -- concocted a plan to get Charlie Sheen back on "Two and a Half Men" with the help of the famous lawyer who beat OJ Simpson.
TMZ has learned ... a month ago, Lenny contacted famed lawyer Dan Petrocelli -- the guy who beat OJ Simpson down in the wrongful death lawsuit to the tune of $33 million -- and asked him to go to Warner Bros. to restore peace and return Charlie to the show that had made him a fortune.
Sources say ... Lenny contacted Petrocelli "With Charlie's blessing."
Dykstra had good reason to reach out to Petrocelli for the task -- Dan represents WB in several cases, including one involving "Superman." And we're told Dykstra felt he had an "in" with Petrocelli -- who is representing him on various legal matters.
But here's the buzz kill -- we're told Petrocelli turned Dykstra down flat, because it would have been a blatant conflict of interest to represent Charlie at the same time he was representing WB.
Nevertheless, it's interesting that Charlie has been trying to get back on "Men" for at least a month.