Nic Cage Want Ink Before Getting Thrown in the Klink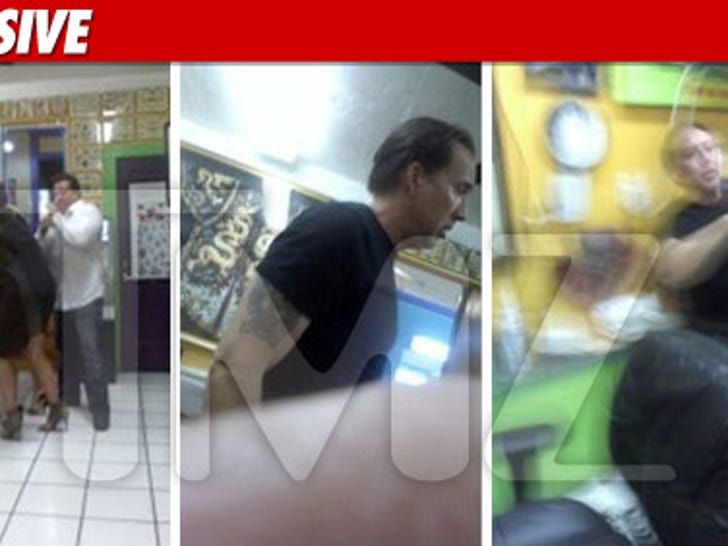 Before Nicolas Cage was arrested for domestic violence Saturday morning, he went to a tattoo shop -- where he drunkenly stumbled around, fretting that he didn't remember where he lived.
According to eye witnesses ... before Cage was popped, he stopped by a tattoo parlor and began throwing his clothes around, demanding to get inked up.
We're told Nic seemed quite intoxicated and asked employees to call the cops. When they asked why, Cage replied ... he just didn't remember where he lived.