Denise Richards To Charlie & Brooke's Rescue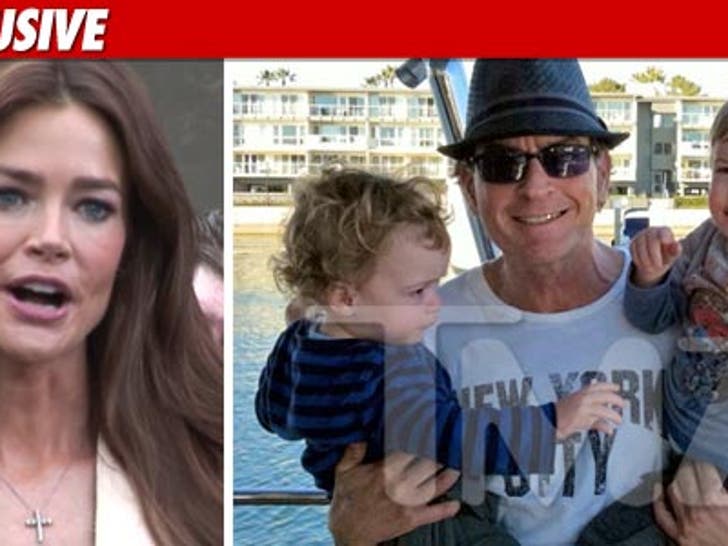 Denise Richards called Charlie Sheen last Thursday and offered to take informal custody of his twins, Bob and Max ... TMZ has learned.
We're told Denise called Charlie just after TMZ posted surveillance video of Brooke Mueller trying to hock a watch and a stereo at an Inglewood pawn shop.
Denise told Charlie it was apparent Brooke couldn't care for the twins and Charlie was on the road doing his show, so she offered to take the kids and let them live with her until things stabilized.
As for Charlie's reaction ... well, he didn't shut her down. He said, "I'll keep you posted."
Charlie apparently is going for broke because his lawyer is going to court this AM, in an attempt to get full custody of the twins.