'16 & Pregnant' Mom: Baby Daddy Punched HIMSELF!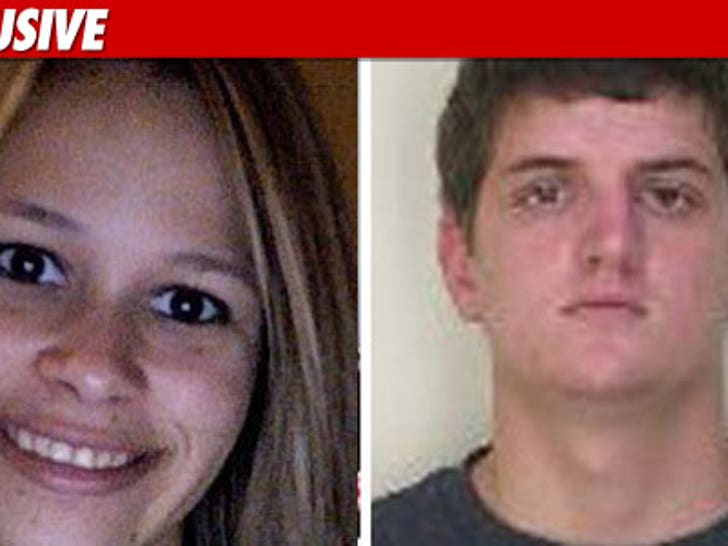 The "16 & Pregnant" mom accused of punching her baby daddy in the face says the guy totally LIED to police ... claiming Josh Smith punched HIMSELF in an effort to set her up.
TMZ spoke with 17-year-old Jennifer Del Rio ... who told us she was driving Josh home from a job interview Monday when he took one of their twins out of the car seat ... and asked if he could take the kid for the night.
Jennifer says she denied his request -- and tried to take back the kid -- when the baby started to cry. Jennifer says she screamed at 19-year-old Josh, "Give me back my kid. You're hurting him."
Jennifer says a struggle ensued and she was pushed into a fence -- so she called the cops.
Josh went into his house for a few minutes, says Jennifer, and when he returned, he had a bloody nose and his shirt was ripped.
Jennifer says Josh told her that he ALSO called the cops because it was "her turn to go to jail" ... insisting he was out for "payback" from an incident back in November when he was arrested for attacking her.
When cops arrived to the scene, Jennifer says Josh "lied to the cops" when he told them Jennifer attacked him. Neither Jennifer nor Josh was arrested over the incident.
However, Jennifer tells us she plans on pressing charges for child endangerment and wants to obtain a restraining order against Josh as soon as possible.