'16 & Pregnant' Star -- My Baby Daddy Attacked Me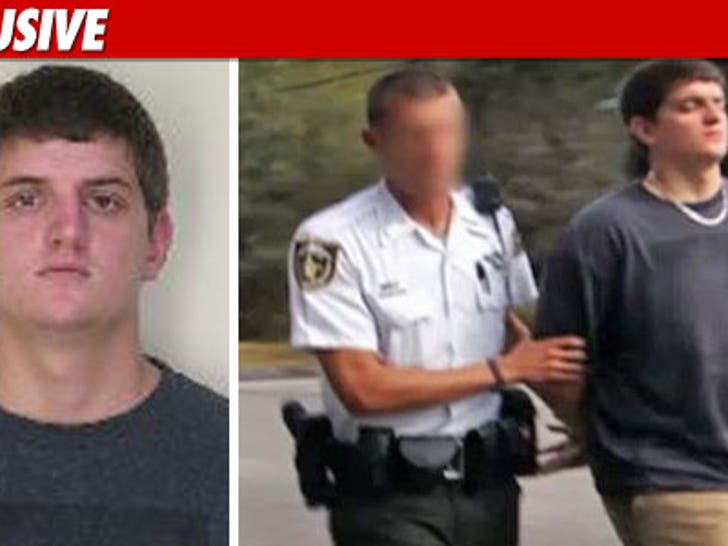 One of the young women featured on the new season of "16 & Pregnant" claims her baby daddy is such a horrible person -- he threatened to have her raped AFTER he attacked her ... TMZ has learned.
Jennifer Del Rio -- a 17-year-old who makes her debut on the show later this month -- filed documents in Hillsborough County, Florida begging a judge to grant a restraining order against her baby daddy, 19-year-old Josh Smith.
According to the documents filed in March, Del Rio claims Smith -- the father of her twin babies -- had been "harrasing [sic] and threatened [her] saying he will have [her] raped."
Del Rio continued, "[Smith] has attempted to kidnap children." She adds, "Due to [Smith's] violence [Del Rio] is frightened for her life and children's life."
TMZ has learned Smith was arrested back in November for domestic violence against Jennifer and was ordered to complete an educational program. Smith is still in the process of completing the course.
Smith is seen in handcuffs on the promo for the new MTV show -- and we've learned the footage was shot on the same day he was arrested for the domestic violence charge back on November 4 ... just weeks after their twins were born.

In the end, Del Rio failed to appear at the hearing for a restraining order against Smith -- so the request was dropped.
Attempts to reach Smith were unsuccessful. A rep for Del Rio had no comment.