Charlie Sheen -- Locking Lips with Grandma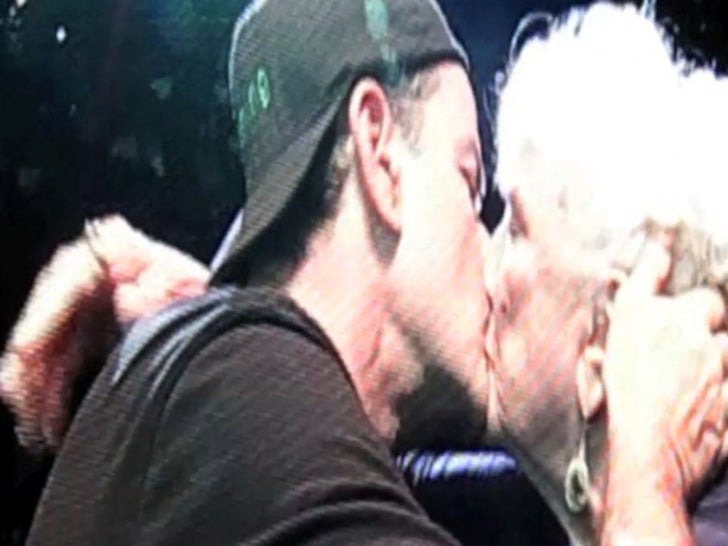 Charlie Sheen loves a fine wine -- and on a semi-related note ... he's also into swapping spit with a woman who was alive during Prohibition.
Sheen got intimate with an older lady during his show this weekend at the BankAtlantic Center in South Florida -- after the crowd demanded he do the deed by chanting "Kiss Her!" when she got on stage.