TMZ Live: LiLo's Leno Chat - Sincere or Good Acting?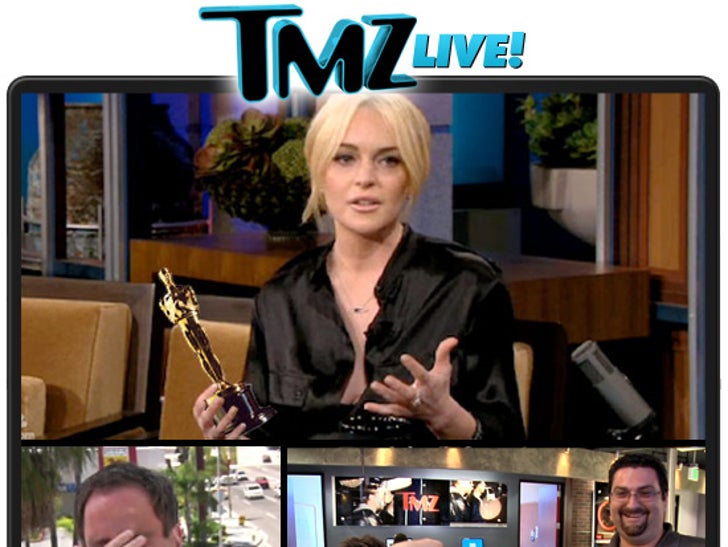 (0:00) We're back outside! And we start off talking about President Obama finally unveiling his birth certificate ... and how the conspiracy theories about it are ridiculous.
(1:30) Obama's BC ... why now?
(2:32) Was Lindsay Lohan full of it on "The Tonight Show"?
(4:41) Is Donald Trump awesome ... or just an ass?
(7:40) If you're gonna quit meat ... don't go cold turkey.
(9:45) Harvey says he gets made fun of by "everyone" ... then Charles plays the victim.
(12:30) Twitter time ... if Trump runs for president, will "The Apprentice" go off the air? Who would Harvey let pull the plug?
(14:40) Emmet has all the latest on the Atlanta Braves coach who allegedly hurled gay slurs at baseball fans.
(16:30) Emmet and Gary re-enact Gloria Allred's re-enactment of simulated sex ... using a baseball bat. Yes, you read that right.
(18:55) Does Charles hate British people?
(21:30) The TMZ Hollywood Bus Tour ... the greater-est show on wheels.
(22:20) It's "too hot" for Harvey outside ... so he wraps it up.