Nicki Minaj -- Doesn't Sweat the Sweet Stuff
Nicki Minaj
Doesn't Sweat the
Sweet Stuff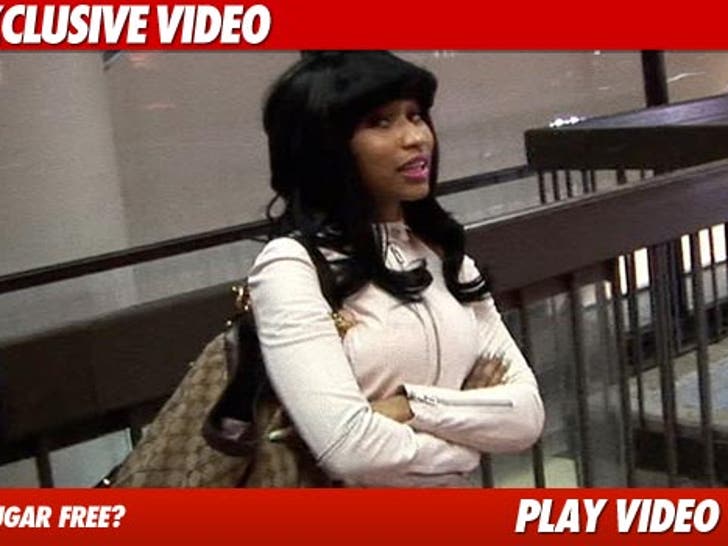 Nicki Minaj is okay with a candy-free tour with Britney Spears -- because the "Pink Friday" songstress says it's better for health that way!
Rumor has it Britney has banned junk food -- and alcohol, no less -- from their upcoming mega-tour. When we asked Nicki at LAX yesterday if she'd miss the sugar rush, she told us, "It makes you gain a lot of weight."
Four out of five dentists approve.