Stuttering Group Rips Trump -- How D-D-D-Dare You!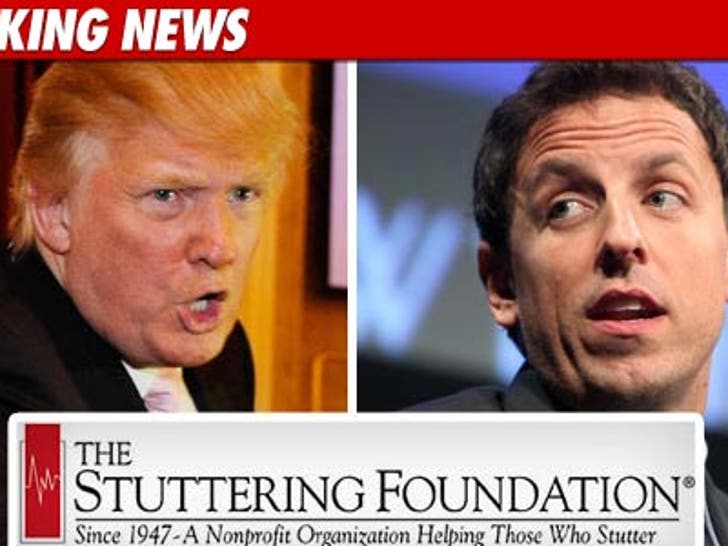 A support group for stutterers is furious with Donald Trump for calling Seth Meyers a "stutterer" ... after the SNL star roasted his ass during Saturday's White House Correspondents' Dinner.
A rep for the Stuttering Foundation -- which describes itself as a "non-profit organization helping those who stutter" -- targeted the Donald in a statement to TMZ, saying, "Shame on you, Mr. Trump!"
The statement continued, "We ... find it discouraging that in 2011, Donald Trump has chosen to use the word 'stutterer' in a derogatory fashion, something to be made fun of, to describe Seth Meyers' speech at the annual White House Correspondents' dinner."
The rep adds, "We had hoped that this kind of unfortunate comment was a thing of the past."
As we previously reported, the Donald mocked Seth's joke delivery after the dinner -- calling him a "stutterer" -- but the crowd seemed to disagree ... because Trump was the only one not laughing.