Charlie Sheen -- Chicks Dig The Long Ball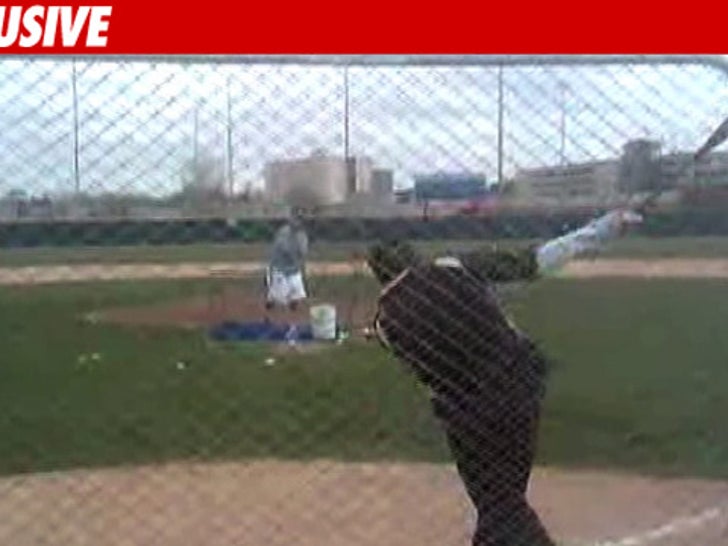 Charlie Sheen strapped on his cleats last week ... stepped into the batter's box at a college baseball field ... and blasted a home run off of a former major league player ... and TMZ has the footage.
Sheen was hanging out in Denver, CO on Friday when he felt like taking some batting practice ... so he bought five cases of baseballs and headed over to All City Field where a local club team was holding practice.
Sheen -- who was with former Major League stud Todd Zeile -- asked the players if he could take a few cuts ... and they were more than happy to let him play ball.
With Zeile on the mound ... Sheen ripped one over the right field fence ... 360 feet deep!!!!
After the hitting session, we're told Sheen took a bunch of photos with the players ... and donated all of the baseballs to the team.