Mel Gibson to Oksana -- 'Don't Call Me ...'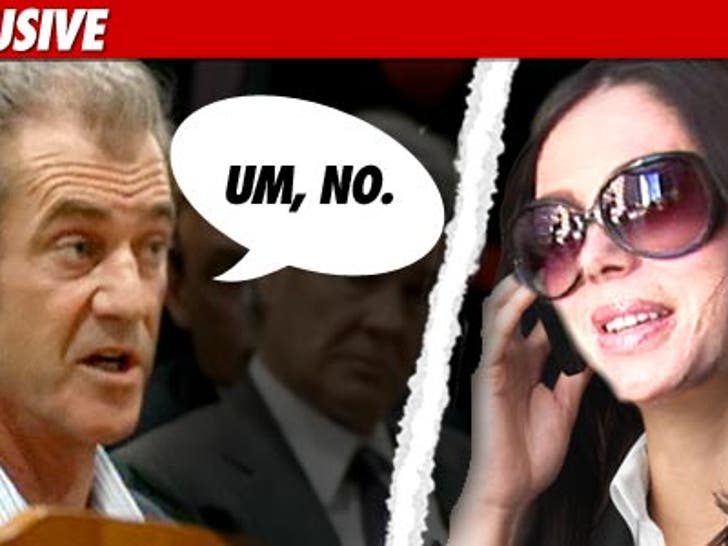 Oksana Grigorieva has been trying to talk to Mel Gibson for months, TMZ has learned, and now that a judge has allowed her to contact Mel, she's hoping for lots of future chit chat ... but she shouldn't hold her breath.
TMZ broke the story ... Oksana's lawyer shockingly went to court yesterday and told Judge Scott Gordon she would drop all of her claims in custody court that Mel committed domestic violence against her.
Oksana's attorney, Dan Horowitz, also got Judge Scott Gordon to lift the protective order prohibiting contact between Mel and Oksana.
Witnesses who have been present when Mel and Oksana have been together post break-up tell TMZ ... she has "repeatedly" tried to engage him in conversation, notably at doctor's appointments for Lucia. We're told Mel has always rebuffed any of her overtures.
We're told Mel is adamant -- he wants nothing to do with Oksana and uses his people to shield her from him.
Love ... ain't it a beautiful thing.