Flavor Flav Accused of Fried Chicken Scam
Flavor Flav
Accused of
Fried Chicken Scam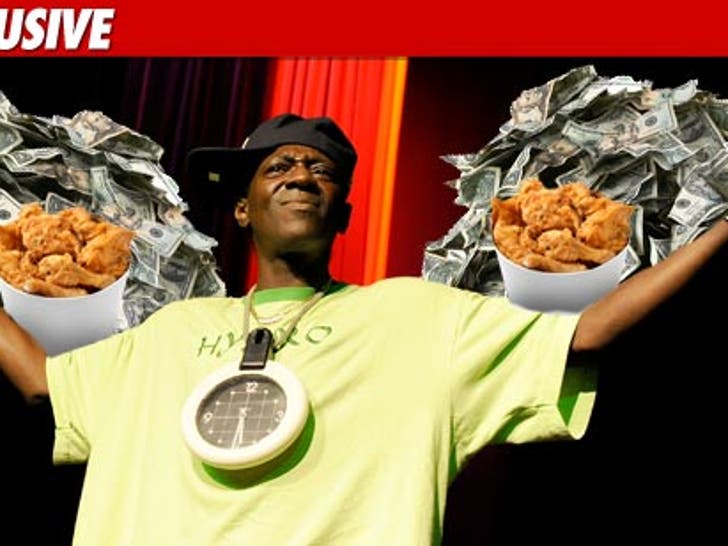 Flavor Flav's former business partner has filed a police report against the rapper ... claiming Flav cut him out of a MAJOR fried chicken deal and swindled him out of a $30,000 check ... TMZ has learned.
The man who filed the report is Tommy Karas -- who claims he wrangled up investors for Flav's Las Vegas fried chicken project back in April and was supposed to handle the money for the deal.
According to the report, Flav went behind Tommy's back -- telling the investors HE was the money man ... and even getting them to send him a $30,000 investment ... cutting Tommy out of the deal altogether.
Tommy filed a report with the Las Vegas Metro PD -- but law enforcement sources tell us ... "The allegations did not meet the elements of a crime" -- and cops will not pursue the case because, "It's a civil matter."
We're told Karas is meeting with attorneys to weigh his legal options. Calls to Flav's people have not been returned.