Mayweather Accused of Threatening Guards with Guns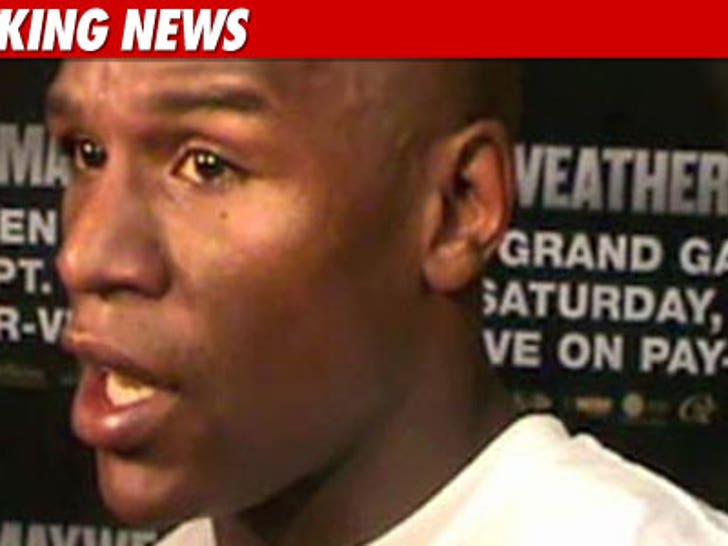 Floyd Mayweather Jr. was just charged with misdemeanor harassment in Vegas -- after the boxer allegedly threatened to have two security guards shot ... for ticketing his cars on the street.
According to the criminal complaint, it all happened back in October -- before Mayweather's face-poking incident -- two security guards cited a couple of Mayweather's cars parked outside his 12,000-foot mansion ... and Floyd flipped.
Mayweather allegedly threatened the guards -- who patrol the boxer's upscale housing community -- after he noticed the citations, claiming, "My homies have guns. If you want me to call them, they'd come over here and take care of you."
According to the complaint, Floyd added, "These are my f**king cars. Don't touch my f**king cars."
Calls to Mayweather's camp weren't returned.