Kat Von D vs. Ex -- Tattoo Turf War in Hollywood
Kat Von D vs. Ex
Tattoo Turf War in Hollywood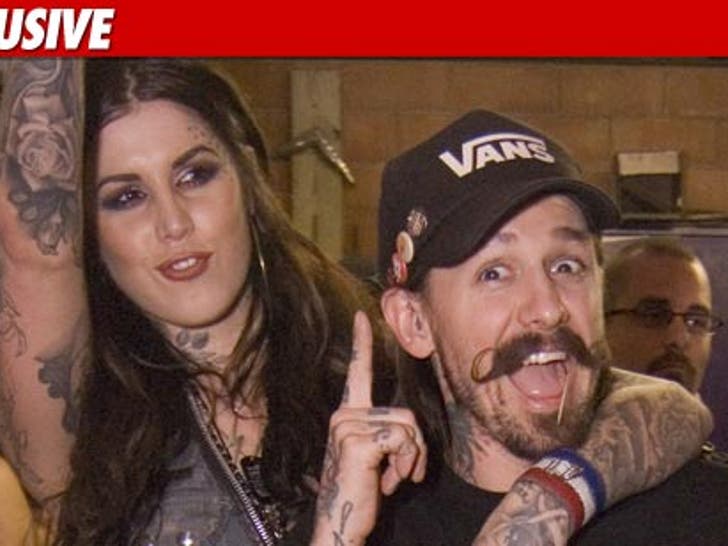 Kat Von D's ex-husband is launching a not-so-secret plot to defeat her tattoo parlor -- in fact, he tells TMZ, he just opened his own tat shop nearby ... and he's determined to beat her at her own game.
TMZ spoke with Oliver Peck -- who worked alongside Kat for years -- and he BLASTS his ex, telling us, they "make real tattoos" at his new place ... unlike Kat's "gimmicky tourist tattoos" a few blocks away at High Voltage.
Peck doesn't stop there, insisting, "Nobody gets a good tattoo [at High Voltage]" -- and urges ink enthusiasts to stop by his place instead ... "We're a real tattoo shop."
Oliver took over ownership of True Tattoo in Hollywood this January -- where they also filmed a handful of scenes for"Miami Ink" -- but the shop didn't open 'til this week because of remodeling.
This is what happens when you look like a cartoon super villain.