'Water for Elephants' Star -- Claims of Abuse
'Water for Elephants' Star
Claims of Abuse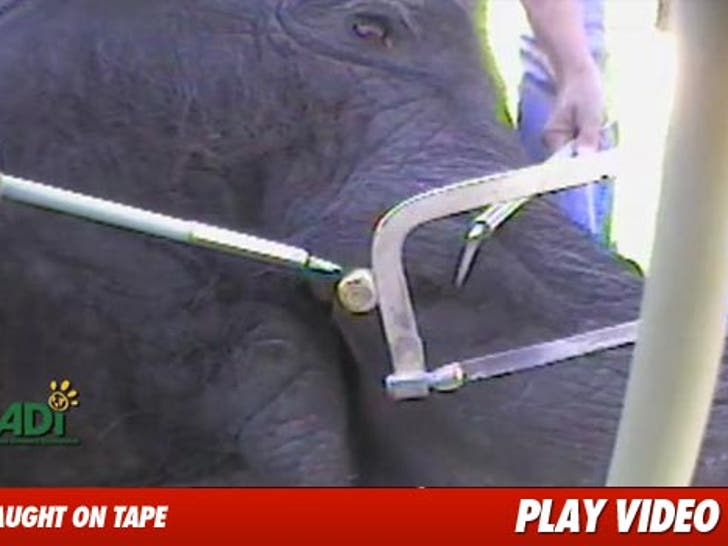 The elephant featured in the Reese Witherspoon/Robert Pattinson movie "Water for Elephants" was abused years before filming the movie -- this according to an animal rights group that claims it has video to prove it.
Animal Defenders International claims the video shows Tai, the elephant in the movie ... and several other elephants ... being trained with electric shock devices and bull hooks back in 2005.
ADI claims the trainers in the video are actually Tai's current owners -- a company called Have Trunk Will Travel.
The American Humane Association was on set during filming of "Water for Elephants" and says "no animals were harmed" ... and filmmakers used computer generated images for the scenes depicting animal abuse.
As for the 2005 video ... the American Humane Association says they are aware of it and will comment shortly.
Calls to Have Trunk Will Travel were not returned.
UPDATE: A rep for AHA tells us, "We were not present when this video was shot in 2005. We are not clear about all of the content of this video."
The rep adds, "We hope with all our heart that the disturbing images on it are not what they appear to be. We know Tai, have worked with Tai, care about Tai and we have never witnessed any mistreatment of Tai."