Arnold: I Want Maria Back!!!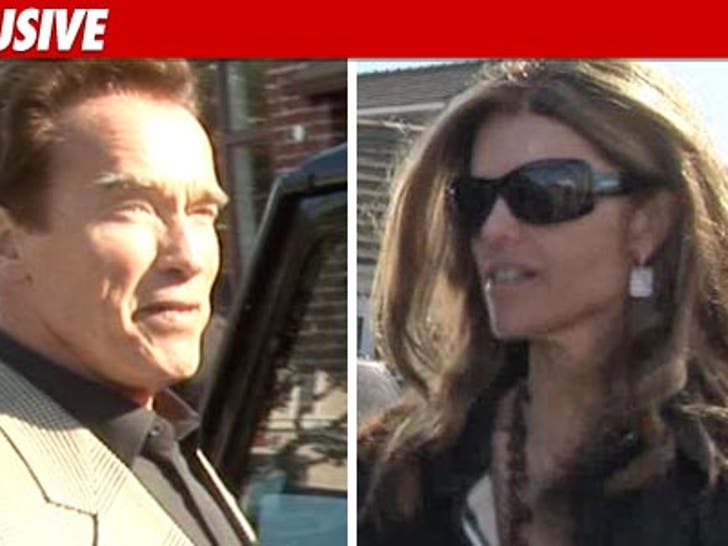 Arnold Schwarzenegger wants Maria Shriver to come back to him, and he's changing his ways -- somewhat -- to make that happen ... sources connected to the couple tell TMZ.
We're told Arnold finally gets it ... that Maria couldn't stand the fact that he was ignoring her and her needs. And, we're told, Arnold has made some headway, making Maria "ambivalent" at times. One source very familiar with the couple says, "Arnold has done a 180. He's been really sweet to her since all this went down."
Notably, they recently spent an evening at an L.A. area hotel for a special occasion. Maria is confessing to friends ... Arnold has emotional power over her, but as we first reported, she's been "miserable" for several years.
As one source says, "Maria has been tortured over pulling the plug on the marriage. One day she's determined to get the hell out, and the next day she just can't do it."