[VIDEO] Mike Epps -- SERVED At Comedy Show ... FLIPS OUT
Mike Epps
SERVED at Comedy Show
FLIPS OUT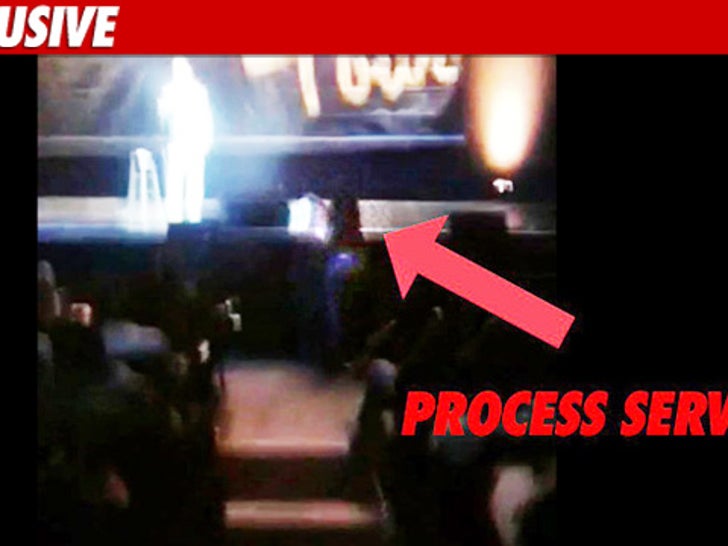 "Hangover" star Mike Epps went BALLISTIC on a woman who served him with a lawsuit during a comedy performance in Texas last week -- calling her a "white b*tch" and telling her to "suck my d*ck."
It all went down at the Verizon Theater in Grand Prairie ... while Mike was in the middle of his set, a process server approached the stage and served him with a lawsuit stemming from an altercation inside of a Detroit nightclub in December.
Mike looked down and said, "White b*tch just threw some papers up on the mother f*cking stage ... b*tch, f*ck you."
Mike then admitted participating in the nightclub brawl ... saying, "This is from when I whooped that n*gga's ass in Detroit."
Mike continued to berate the process server as she made her way towards the exit ... saying, "B*tch, I don't give a f*ck ... suck my d*ck."
As TMZ first reported, a photographer sued Epps, claiming the actor unleashed a "brutal beating" on him inside the Key Club in Detroit. The photog also claims members of Epps' entourage fired several gunshots at him outside the venue.