Celebrity Herpes Lawsuit Triggers Sex Tape Frenzy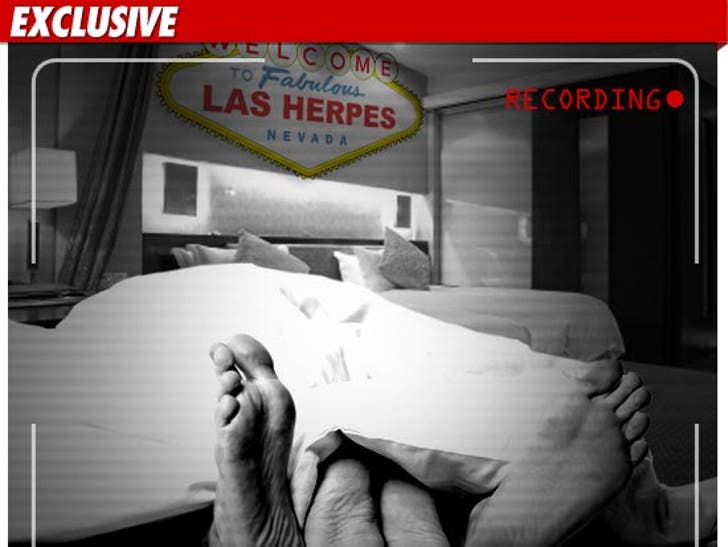 TMZ has learned ... the person who is suing an internationally famous celebrity for intentionally transmitting herpes has multiple videos of the sex acts that allegedly transmitted the disease -- and now there's a bidding war for the tapes.
TMZ broke the story ... an unnamed plaintiff has sued "an A-list celebrity of substantial fame internationally," claiming the celeb came on to the plaintiff in Las Vegas and swore he was STD free.
The suit claims the celeb actually had herpes, and the pair engaged in "mutual oral copulation, mutual self-gratification, rubbing and massaging each other, play-wrestling, licking and (unprotected) intercourse."
The plaintiff -- who is unnamed and unidentified as either a man or woman -- claims the celeb transmitted the herpes virus and wants more than $20 mil in damages.
Now we've learned ... since we broke the story ... several porn companies have already offered the plaintiff -- through the lawyer, Keith Davidson, a fortune. Youporn.com has offered a cool $1 million, sight unseen, while another company is offering even more.
And get this ... a prominent niche website is also willing to ante up beaucoup bucks -- specifically to entice "bug chasers" to watch. For the uninformed, "bug chasing" is the act of knowingly engaging in sex with someone who has an STD.
Finally ... as for why these alleged Las Vegas sex acts were videotaped, the lawsuit claims, "as the [celebrity] expressed, so they could relive the magic over -- and over -- again."