TMZ Live -- Would You Get Herpes for $20 Million?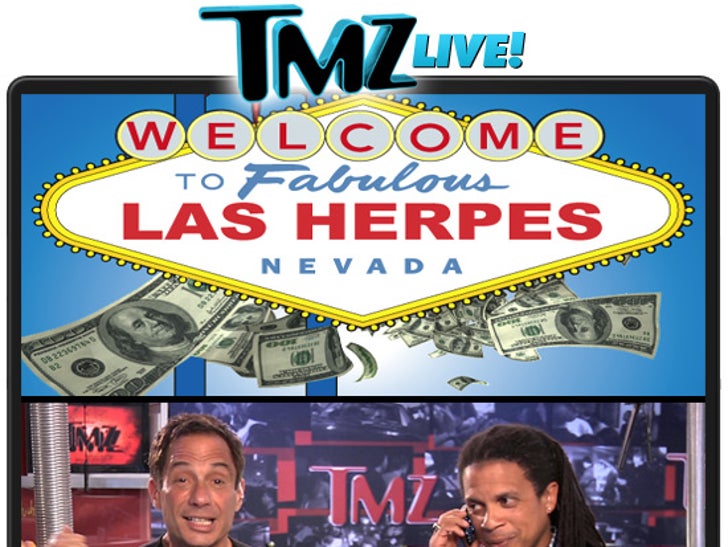 (0:00) Harvey just broke a huge -- and mysterious -- story ... an unnamed, A-list male actor is being sued for $20 mil for allegedly giving someone herpes.
(3:50) Lindsay pleaded no contest today -- we have all the details.
(5:45) Frightening video of a man getting KNOCKED OUT at an L.A. club. If you recognize the puncher -- call the Hollywood PD.
(12:00) The Situation's father ... the new Michael Lohan.
(14:00) Charles tries to get a reservation at the best restaurant in the country -- The French Laundry.
(24:05) Sex change question for Jason ... who gets ripped by Harvey and Charles.
(27:30) The big question of the day -- how much $$$ would it take for our staffers to get herpes?
(31:10) John Goodman does NOT have herpes. Repeat ... John Goodman does NOT have herpes.
(37:40) Wardrobe change for Charles ... it's Hawaiian shirt time!!!
(45:30) It's war! A Twitter follower threatens to STEAL Charles' French Laundry reservation.
(47:40) A clearer shot of the Hollywood knockout punk.