'Bad Girls' Star Spews RACIST HATE In Drunken Rant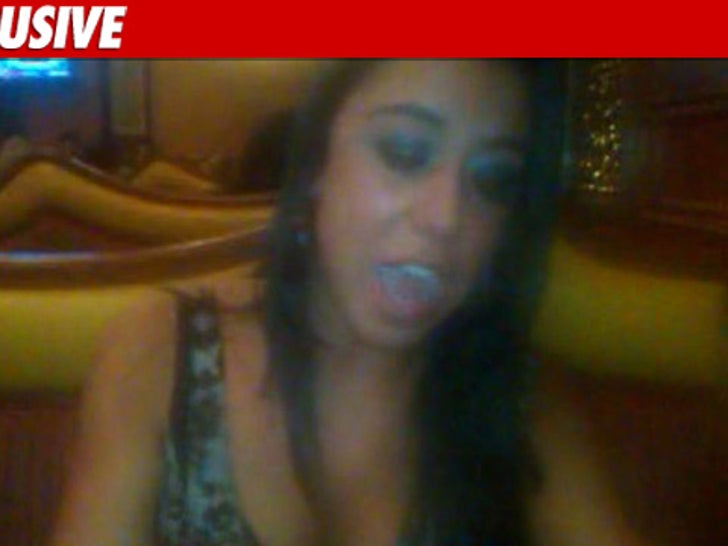 It's the most disgusting hate-filled diatribe we've seen in a long time ... former "Bad Girls Club" star Christina Hopkins dropping the N-word 12 times in a rant aimed at an African-American woman.
Hopkins was at a diner in Staten Island last month -- when she spouted off about an unnamed person ... saying, "If you're a black girl ... you should shut up because you're black ... you're a n**ger ... nobody likes you."
Hopkins continued to nonchalantly drop slur after vulgar slur while stuffing her face with Mexican food ... saying, "I've never met somebody who's so n**gerish."
Christina's female friend eggs her on as the reality star laughs ... and the two women then begin to chant the N-word in unison.
TMZ called Hopkins for comment ... who explained, "Some girls came up to me and said some racial remarks towards me [moments before] and this is what I said in retaliation."
She added, "I apologize if anyone was offended, it wasn't meant in a derogatory way."