'Bad Girl' Issues Apology Letter -- Odd Delivery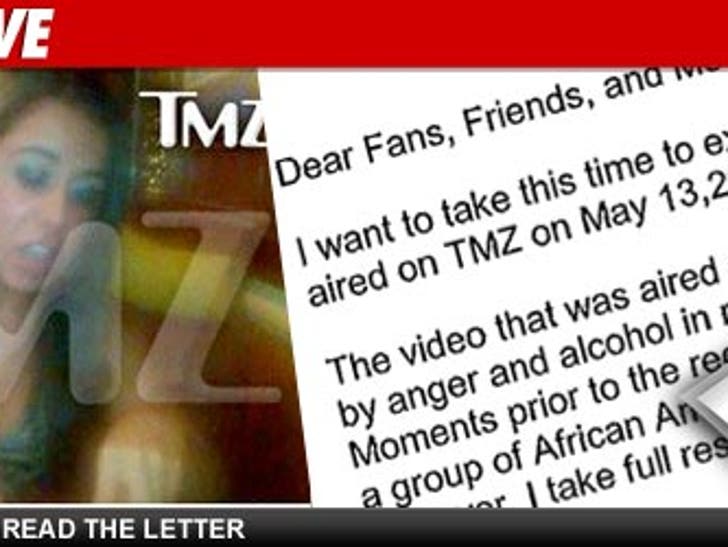 Former "Bad Girls Club" star Christina Hopkins is trying to pull the email equivalent of "Some of my closest friends are black!" ... by writing a letter apologizing for the racist rant TMZ posted on Friday ... and emailing it to an African American TMZ staffer she has never met or had any contact with before.
Hopkins says in the letter that she was "egged on by anger and alcohol" but says the takes full responsibility for her "inexcusable comments."
But rather than get in touch with our publicist -- or the TMZ tipline -- she somehow obtained the email of an African American staffer and emailed it to directly her.
Although she went out of her way to contact the staffer, she ended the email by asking for all further communication to go through her publicist.