Sheridan: Cherry Says Parker Was Gay to Marry Eva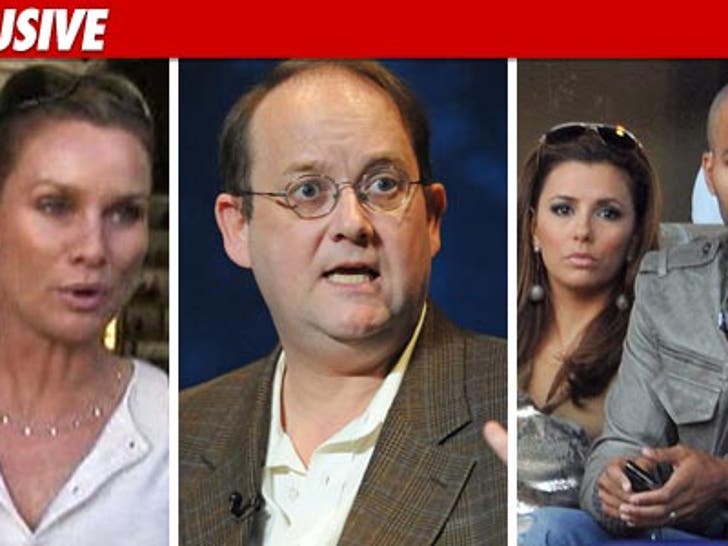 TMZ obtained Nicollette's declaration in the brutal legal fight she's having with Cherry over her firing on the show.
In the declaration, Nicollette claims, "I was present at Eva Longoria's wedding to Tony Parker, when Mr. Cherry commented that 'Tony must like boys, because he is marrying this -- this little, small girl with no t*ts and -- that looks like a boy.'"
For the record, he couldn't be that gay because he divorced her. Kidding.