Troy Polamalu GRADUATES from USC
Troy Polamalu
GRADUATES from USC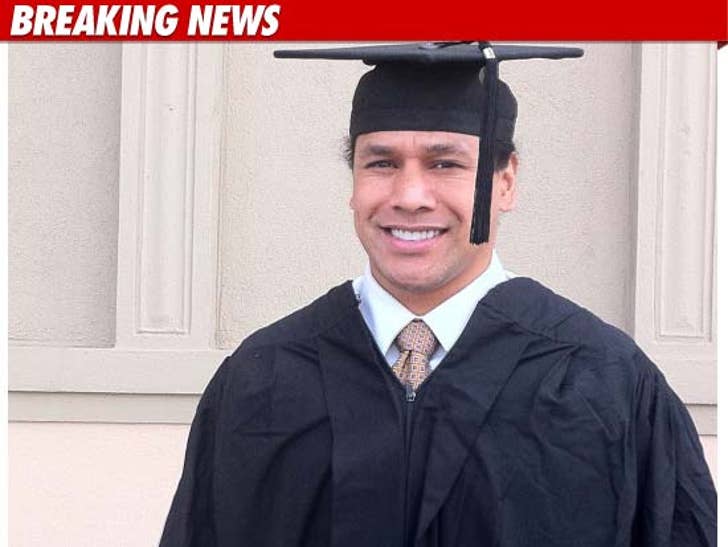 Troy Polamalu now has a college degree to go with his two Superbowl rings -- because the football star graduated from USC on Friday with a bachelor's degree in history.
The Pittsburgh Steelers' star safety posted his sentiment about the event on his personal website saying "I decided to finish what I started and walked that stage [Friday] not only because it was very important to me personally, but because I want to emphasize the importance of education, and that nothing should supersede it."
He continued with "I truly love football ... but it's certainly not a replacement for an education."
Polamalu was drafted after his senior year in 2003 -- but didn't have time to finish his degree.