Arnold's Son -- Some Days I Just Wanna Be Normal
Arnold's Son:
Some Days
I Just Wanna Be Normal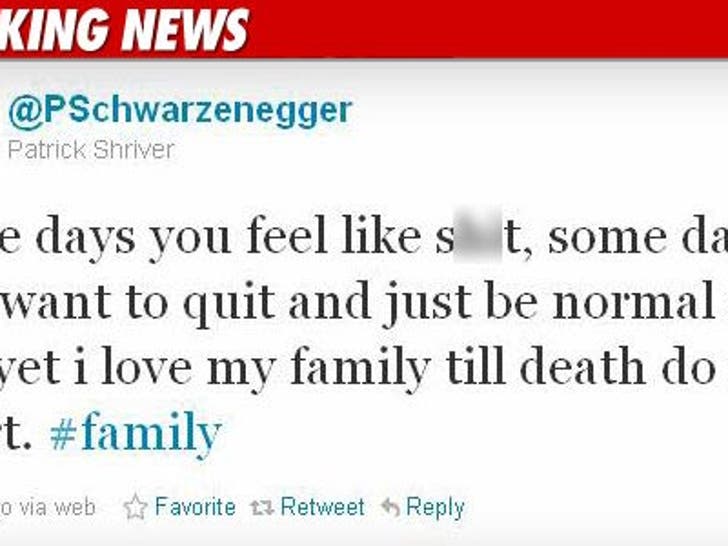 Arnold Schwarzenegger's 17-year-old son Patrick is sharing his feelings in the wake of his father's scandal ... saying he loves his family very much, but some days he just wants to be "normal for a bit."
Patrick took to his Twitter page moments ago and posted, "some days you feel like s**t, some days you want to quit and just be normal for a bit, yet i love my family till death do us apart."
FYI -- the first part of Patrick's message is a lyric from the Fort Minor hit, "Where'd You Go."
Earlier today, Pat's mother, Maria Shriver, released a statement about Arnold's adultery admission saying, "This is a painful and heartbreaking time. As a mother, my concern is for the children."